Blending the perfect concoction of fun and profitability Diageo remains the perfect play for our questionable economy. When a recession comes through in any shape or form consumers want to cut back, have to cut back, and in some cases, must cut back. Luckily for Diageo, these consumers that now battle the masses at Walmart instead of shopping for premium products at Whole Foods still get drunk to drown their sorrows. Not often does one come across a company that has an established presence and still exhibits growth. As the premium public traded company in the booze industry, Diageo will do nothing but raise the spirits of your portfolio.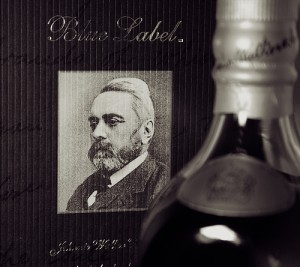 The reasons I feel this brand stands out compared to the others in the sector is Diageo's all encompassing list of brands. No matter if we see an uptick in Vodka sales or that of Scotch, Diageo has set themselves up to make money off of the drinking public. Not only that, but if we see trends switch to supporting that of beer or liquor, Diageo still has the ability to profit from the ever-changing consumer. Few companies put out the same quality products year in and year out like Diageo. Johnnie Walker, one of their premium scotch beverages, has been around for over 200 years. When I take a look around the stock market, I don't find many companies that can advertise such a rich history as one of their strengths. As goes with their rich brand history, brand loyalty is prevalent as well and was a key strength during the recent financial crisis.
Looking back at this giant company of sin, we see a company ripe for the future. Having made it through the financial crisis on the backs of their brand loyalty, they sit tall upon their intoxicated throne. Their desire to reinvent and continue to improve on their business stands out. Just take a look at another one of their premium liquor brands, Ciroc. Ciroc differs from other premium vodkas because it is derived from grapes rather than methods of yore. Though Diageo stands on the back of its established brands – doing so smartly – their ability to innovate shows their long term potential by not allowing their liquor brand book to stagnate.
However you wish to break down Diageo, nothing but quality emerges. As their recent earnings release showed, they are taking the emerging markets by storm. So be it through building new brands through innovation or relying on past success, Diageo is one of the best Sunday Fundays thus far.
What is Sunday Funday?
Photo by woolenium