One of the oldest traditions of southerners in America, is the one of shooting firearms. I like to take advantage of this right on my weekends, so I see it fitting to take a look at Smith & Wesson for this installment of Sunday Funday. It seems in this time of uncertainty more and more Americans are taking advantage of their right to bear arms. From the looks of it Smith & Wesson will likely benefit. What separates S&W from the competition is not just the quality of there merchandise, but one specific line of handguns. For those not familiar with the handgun market there is a large demand for small, accurate, and easy to use conceal carry class of handguns. S&W has found the perfect mix of firearm essentials in its line of Bodyguard handguns. The Bodyguard 360 has been sold out in many a retail locations and the demand remains high.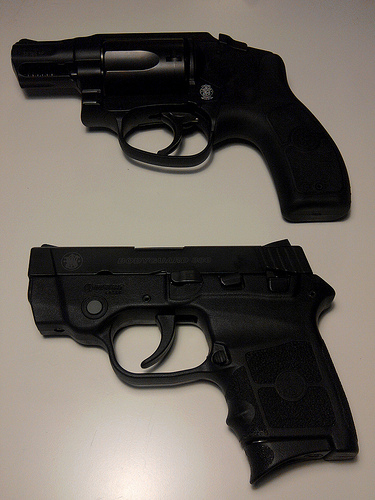 I am not uneducated enough to suggest that one product will change the game for a company. What the above bodyguard example lends itself to suggest is that S&W is doing something right, very right. The demand for firearms is high and the choices are various, which in turn means creating a product that sells off the shelves is quite difficult. S&W has created a product that appeases the masses and it will continue to make one of kind products. Looking below at their share price, they are obviously doing something right. So in the spirit of Sunday Funday, let's go shooting.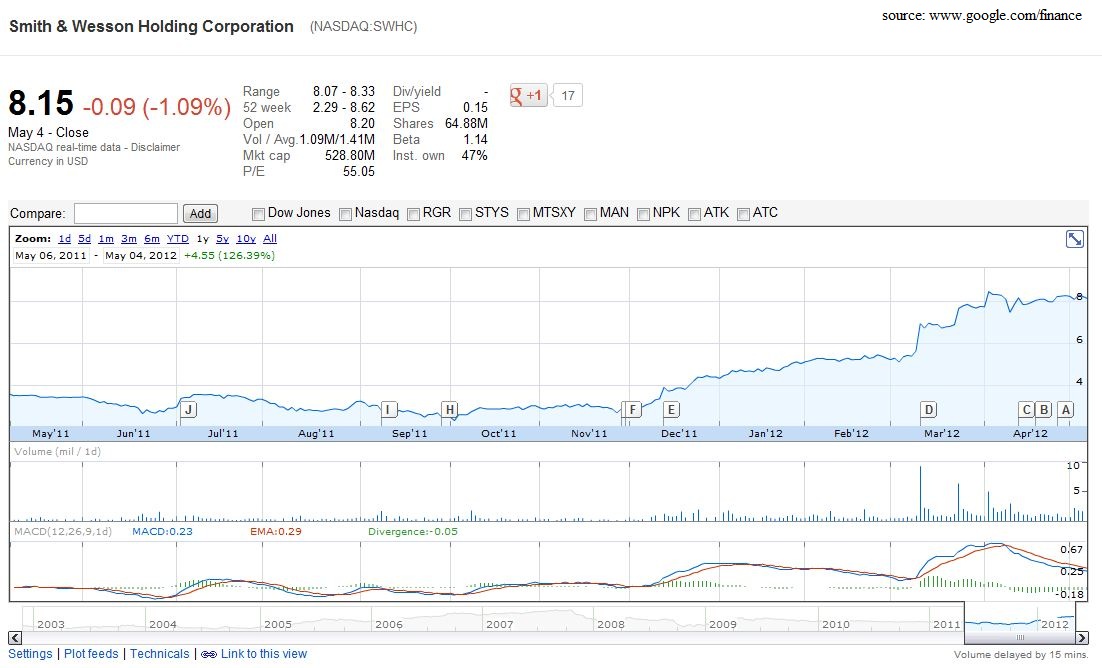 What is Sunday Funday?
Photo by Avicennasis3000