On this day full of apples – apple slices, apple cobblers, caramel covered apples, and oh of course Apple earnings. I wanted to remind investors the difference between investing and gambling. You may think that you know the difference, but many of the brightest have been triickd into thinking they are investing when they are gambling away. Investing in the simplest terms is looking at the variables of a company and inferring if the stock price will go higher or lower. After making this inference one will allocate a portion of capital to this endeavor, calculating the risk, so that as an investor you will always know how much you can lose. Gambling, hoping, praying, those words are all defined differently, but an investor that gambles knows that hopes and prayers, are just that.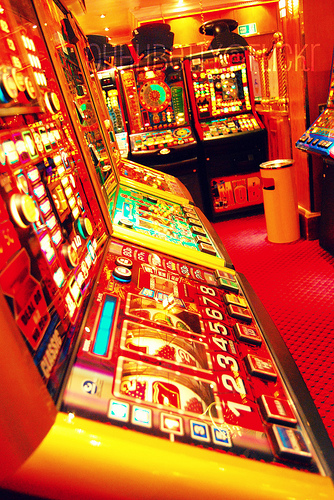 I am not standing her telling you how to invest, I am merely reminding everyone during the exciting earnings season, not to get caught up in the hype. It is easy to think you know a company, how the earnings will play out, and in turn how the stock will react. The fact of the matter is you and I don't know the results until they are posted. What we do know is that if the company does well and the market responds nicely, the stock will continue to rise. Look at Apple over the last quarter, if you missed out on the initial earnings day you could have made tons of money the months following and not taken on as much risk. You can also look at the other end of the spectrum, Netflix last night, where investors lost 15% or more in an afternoon. Or take a look at Netflix when there earnings were bad and continued to trade down for some time.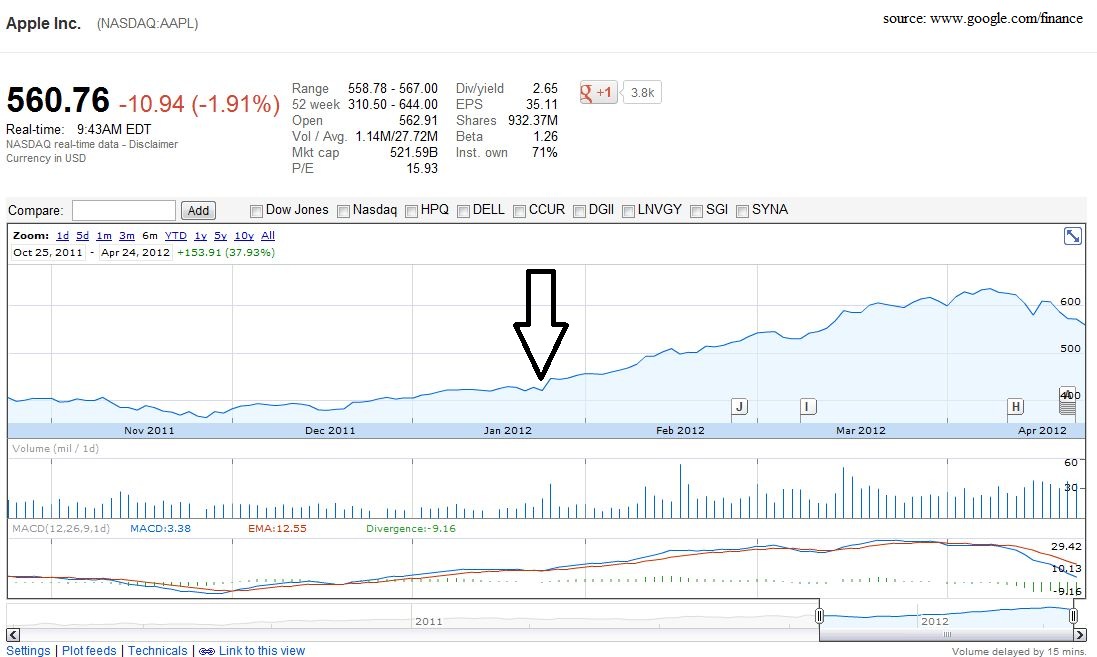 Just look at the above image, after earnings, where the arrow is located, Apple went off like a rocket. In the case of earnings waiting may be the best policy. As Apple showed us in January, good earnings are just the beginning of a run. So don't gamble with earnings, invest afterwards.
Photo by ohhhbetty