As the indices climb to newer and newer highs on better worldly economic news it is always good practice to observe the true barometers of global growth.  One of the companies that captures the global growth story (or lack of one as this article will point out), is General Electric.  General Electric operates many subsidiaries throughout the world and when it recently reported its quarterly earning had analyst looking at it to gauge the global growth story.  With GE telling the markets that global growth was lacking by missing on the revenue line. The image below shows GE's massive sell off since the financial crisis in 2008 and its massive recovery back to those levels……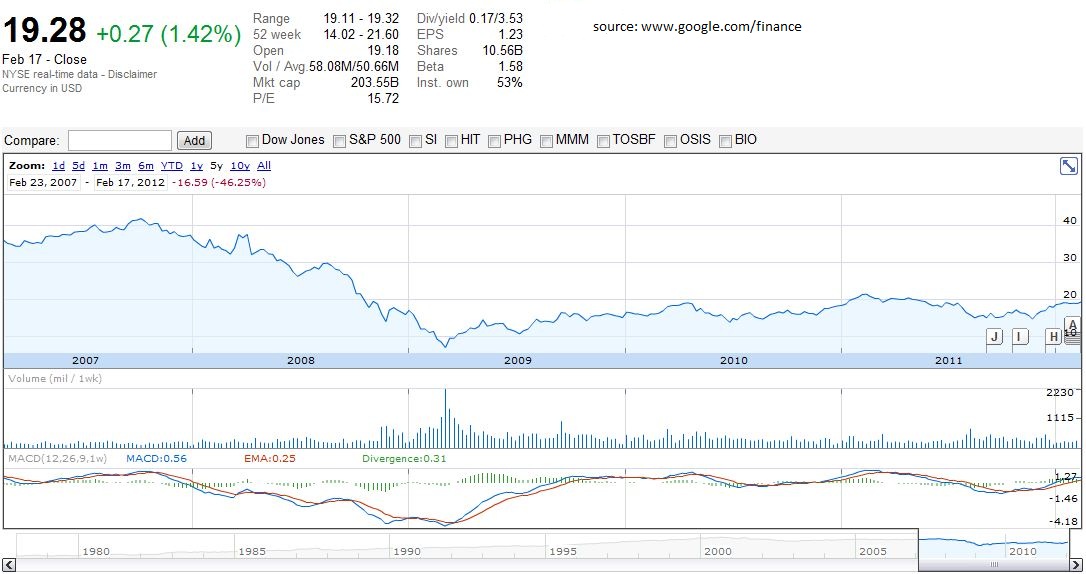 What should raise true concerns is the graph below comparing General Electric to S&P over a five year period.  The discrepancies seem obvious through the graph.  Would one not expect GE to be a contributing factor, if not a leading element of the recent rally if the growth story home and abroad where true?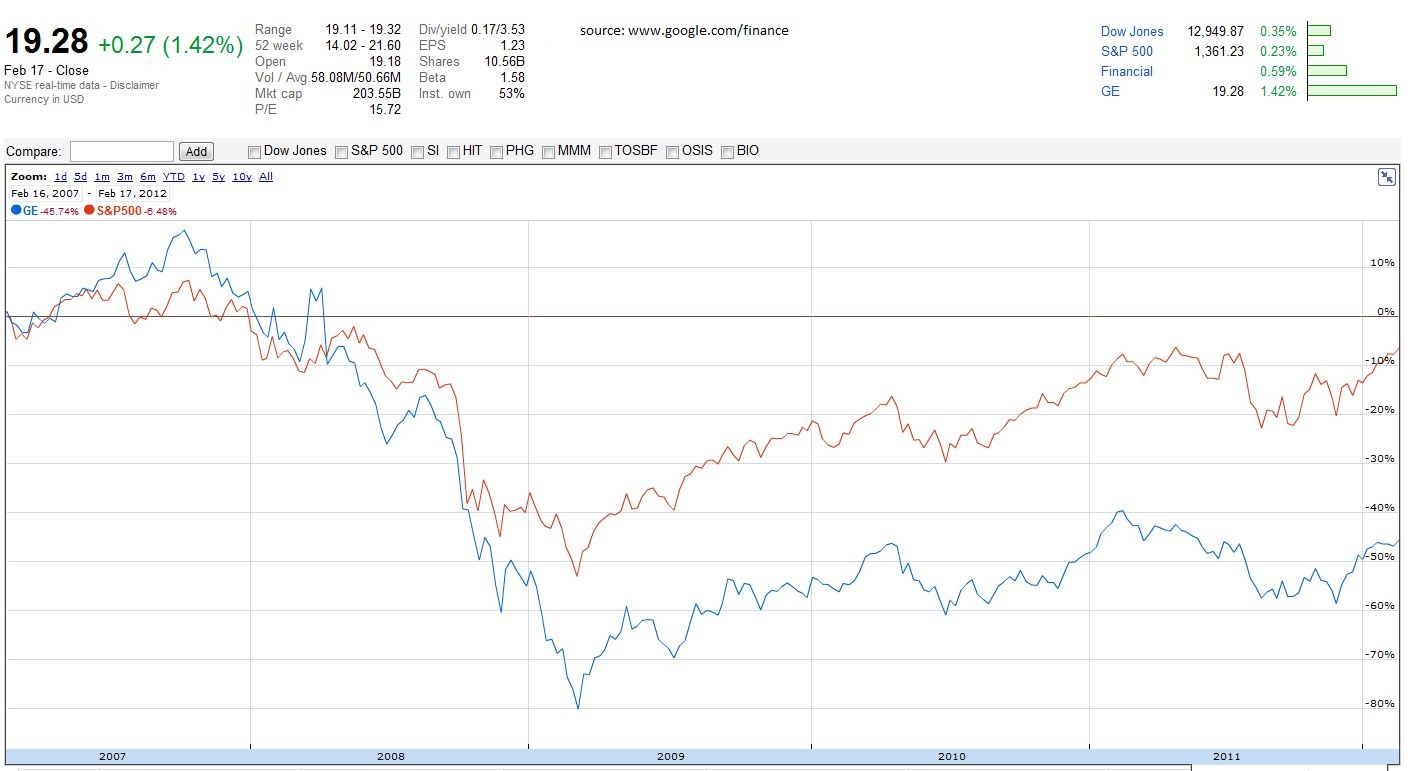 What should strike fear in the global growth bulls was GE's profit from home and business solutions dropping a whopping 41 percent.  That statistic in itself speaks mounds, saying that the growth many in expected is just not present.  If Americans are not building houses and not renovating houses, then they in fact not spending money where it needs to be spent for a recovery.  General Electric in the current quarter is looking for growth abroad and excluding a recessionary Europe which they see weakness in.  General Electric admits their is a problem in Europe, when will the financial markets?  Many claim Europe has not had an effect on our markets, but it already has.  Comparing the concerns raised by GE to those raised in the Export To Where? article, the earnings that about global growth should raise questions.
"Face reality as it is, not as it was or as you wish it to be." – Jack Welch